COMMITMENT TO OUR VISION
#StrongerTogether was our theme for the 2022 International Barth Syndrome Scientific, Medical, and Family Conference. COVID-19 dampened our ambitions to come together in Florida for the Conference, yet we continue to believe that We Are #StrongerTogether. The BSF Community never, ever gives up on our ideals, so we are hitting the road to be #StrongerTogether around the globe.
THE STRONGER TOGETHER WORLD TOUR (#STWT)
Our mission is "Saving lives through education, advances in treatments and finding a cure for Barth syndrome." COVID-19 has not only changed the world, but it has caused us to think creatively about new ways we can achieve our mission. BSF's "StrongerTogether World Tour" (#STWT) intends to expand the critical lifeline of the BSF community through regional events that are geographically accessible in these challenging times. Barth families, researchers, and healthcare providers will unite in strategic locations across the world for our common cause: to build and strengthen relationships through a shared experience of education, research, and camaraderie. We educate healthcare providers and families to learn new ways in which research and clinical advancements have the potential to allow those with Barth syndrome to live longer and fuller lives. We deepen researchers' resolve to end this dreadful disease by introducing them to the people who will benefit from their discoveries. And we are creating opportunities to fortify the relationships between families so they can support each other across the journey of living with or caring for someone with Barth syndrome.

GREAT WOLF LODGE
The centerpiece attraction at every Great Wolf Lodge is the expansive indoor water park, designed with many water slides, pools, and play areas for families to enjoy together.
The family-fun extends beyond the water park. Kids love MagiQuest, the brand's exclusive mystical interactive adventure game. Other exhilarating attractions include a ropes course, arcade games, and miniature golf.
A reservation code for the discounted room rate will be emailed to attendees after they have registered for the event. Hotel reservations cut off date is 2 weeks prior to event.
LIVE OUTSIDE OF THE U.S.?
Reach out to a local BSF affiliate or regional ambassador to learn more about opportunities in your area.
Calgary, Canada (Fri, Aug 19 – Sun, Aug 21, 2022) | Contact Susan Hone (shone@barthsyndrome.ca)
Leicester, England (Sat, Oct 1 – Sun, Oct 2, 2022) | Contact Michaela Damin (michaela.damin@barthsyndrome.org.uk)
Other stops being planned in The Netherlands, Italy and France.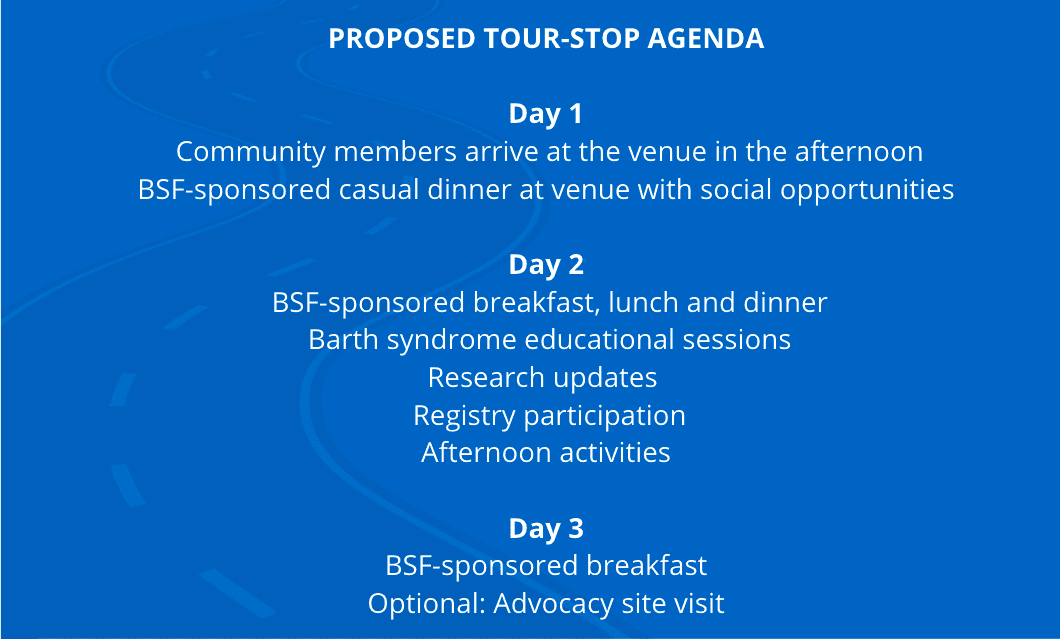 Ready to hit the road? Click below to get your US tour tickets!
*You will receive the group discount code and instructions on how to make a reservation within 24 hours after you reserve your tickets.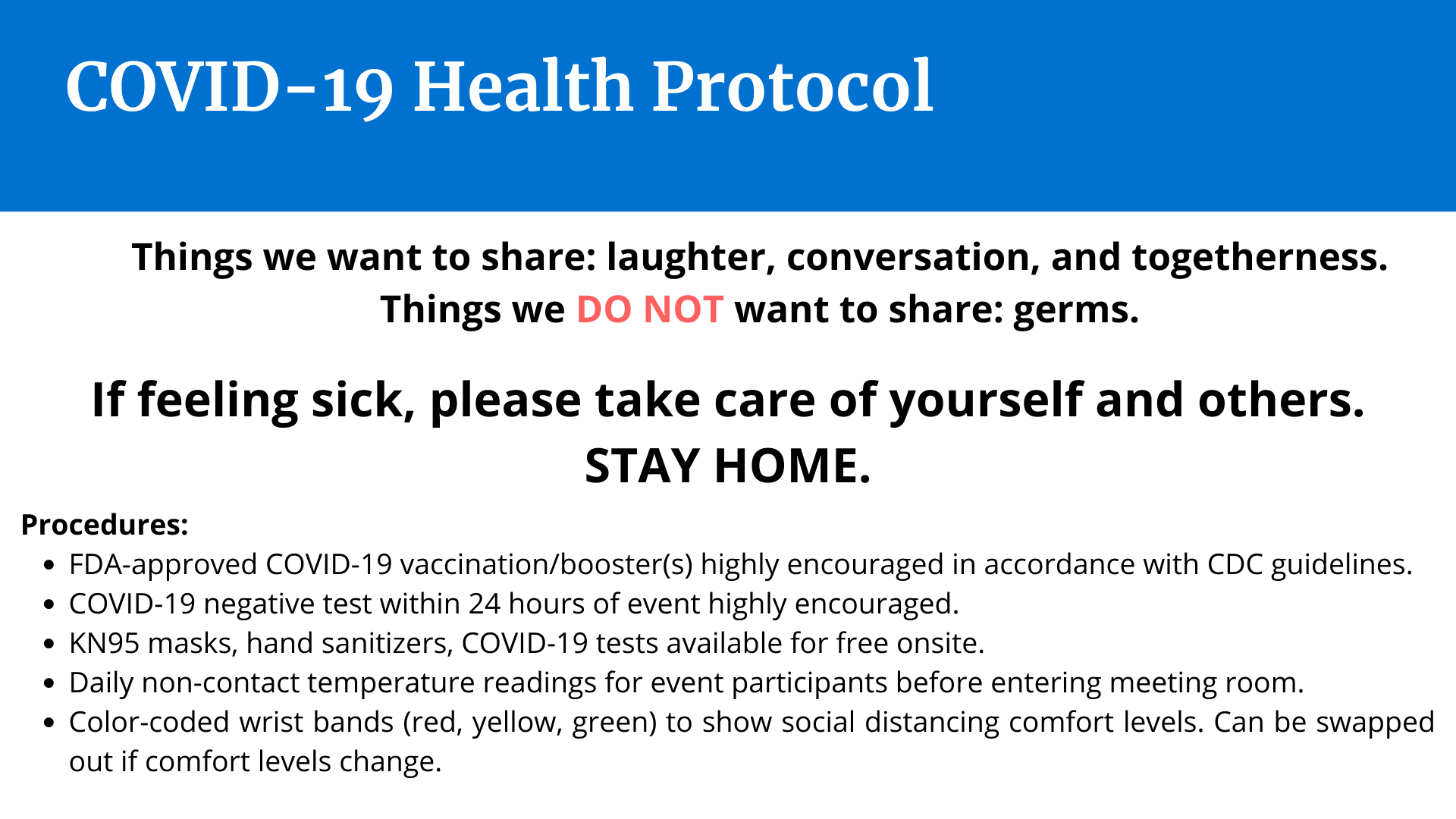 TRAVEL AND LODGING ASSISTANCE
Want to attend #STWT but finances are tight? You may be eligible for the National Organization for Rare Disorders (NORD), Rare Disease Educational Support Program. These funds are subject to availability and you must contact NORD before booking your hotel/travel, so don't wait to apply. For more information contact rdeducate@rarediseases.org or 860.556.2208.
---