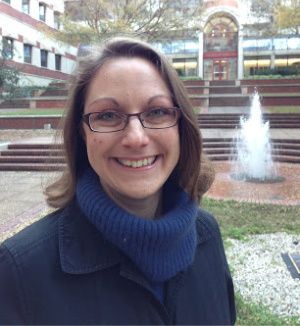 Correction of mitochondrial dysfunction in Barth syndrome
Christina Pacak, PhD, Assistant Professor, University of Florida, Gainesville, FL
Award—US $100,000 over 3-year period
*Partial funding for this award was provided by the Will McCurdy Fund for the Advancement of Therapies for Barth Syndrome
*Partial funding for this award was provided by Association Barth France
Abstract:
Barth syndrome (BTHS) is a rare mitochondrial disorder caused by mutations in the gene (TAZ) that encodes tafazzin. This nuclear-encoded protein translocates to the inner mitochondrial membrane where it remodels monolysocardiolipin (MLCL) to mature cardiolipin (CL). A critical phospholipid, CL is involved in maintenance of membrane fluidity, osmotic stability, and activity of mitochondrial respiratory chain complexes I, III, IV, and V. Improper MLCL:CL ratios result in decreased mitochondrial energy production and abnormal cristae formation. In BTHS patients, the result is dilated cardiomyopathy, neutropenia, skeletal myopathy, and exercise intolerance. Currently, there are no therapies for BTHS and treatments consist of symptom alleviation.
Disorders arising from single gene mutations, like BTHS, are optimal candidates for the development of gene therapies. Amongst gene delivery vehicles that currently exist, adeno-associated virus (AAV) stands out as a highly promising candidate for the development of a gene therapy for BTHS due to its ability to transduce those tissues most affected by this disorder as well as the high level and long-term persistence of expression it provides. Here we propose to generate the following AAV vectors: 1) TAZ driven by a desmin (Des) promoter to restrict expression to heart and skeletal muscle, 2) TAZ driven by a chick beta actin (CBA) promoter to enable ubiquitous expression in a wide variety of tissues, and 3) TAZ driven by a natural tafazzin promoter (Taz) to establish whether the native promoter generates sufficient expression to enable restriction of expression to those tissues in which this gene would usually be transcribed. Each of these vectors will be packaged into AAV serotype 9 (AAV9) due to its high natural affinity for heart and skeletal muscle.
Our preliminary in vitro data using BTHS patient derived fibroblasts differentiated into myoblasts and transduced with AAV-Des-TAZ demonstrated robust TAZ expression, improved mitochondrial membrane potentials, and normalized MLCL:CL ratios as compared to untreated controls. Based upon these promising results, we hypothesize that AAV-mediated delivery of a healthy TAZ transgene will improve mitochondrial dysfunction in differentiated BTHS induced pluripotent stem cells (iPSCs) (cardio and skeletal myocytes) representing several different TAZ mutations as well as in the well-characterized doxycycline-induced shRNA-TAZ knockdown mouse model of BTHS. Mitochondrial function, mitochondrial morphology, sensitivity to oxidative stress, TAZ transcription and translation, and overall health will be evaluated in treated and untreated cells and mice. Cardiac function will be assessed in the mice at regular intervals and ex vivo force mechanics measurements will be performed on hind-limb muscles.  
Importantly, completion of this study will answer basic questions regarding tafazzin function and the effects of its expression in a variety of deficient cells and tissues as well as generate preclinical data necessary to warrant progression of this approach to future clinical trial studies.
---
Associated Presentations to Date:
Keystone Symposia on Molecular and Cellular Biology
Rare and Undiagnosed Diseases: Discovery and Models of Precision Therapy (C2)
Scientific Organizers: William A. Gahl and Christoph Klein
March 5—8, 2017 ~ Boston, MA

American Society of Gene & Cell Therapy
May 10-13, 2017 ~ Washington, DC

Development of a gene therapy program for Barth syndrome
Pacak CA, Suzuki-Hatano S, Bohnert KL, Reeds  DN, Peterson LR, de las Fuentes L, Byrne BJ,  Cade WT.
---
BSF 2016 Conference
July 21, 2016 ~ Clearwater Beach, FL
Update on pre-clinical studies to develop gene therapy for Barth syndrome