Meeting Purpose
BSF seeks to understand specific ways, within the next 1-3 years, that the Foundation can strategically advance the above listed clinical candidates through collaborative efforts with the principal investigators (PIs), their academic institutions, and commercial partners. To achieve this goal, PIs will present on several different considerations that will impact the clinical development of their potential therapies.
---
Barth Syndrome Foundation Research Portfolio Review
(Summary of the June 2019 live meeting)
Establishing Strategic Research Priority Areas as a Mechanism toward Developing Viable Therapies for Barth Syndrome
On June 19th in Boston, Barth Syndrome Foundation (BSF) conducted a gathering that included members of BSF's Board of Directors and the Scientific and Medical Advisory Board (SMAB), as well as four carefully selected outside experts, in order to strategically and tactically evaluate potential therapies for Barth syndrome nearing clinical development. The review meeting was intended to identify specific ways BSF can continue to advance the respective therapeutic ideas which it has helped to fund over the years through its Research Grant Program, made possible by the generous support of our donors. This was the first of what BSF plans will be a continuing series of research review meetings.
Kate McCurdy, founder and SMAB member emerita, launched the session by reviewing BSF's 18-year Research Grant Program of advancing the underlying scientific understanding of Barth syndrome. This work has facilitated the clinical trials of new and existing "repurposed" drugs, namely elamipretide (TAZPOWER) and bezafibrate (CARDIOMAN) in the US and the UK, respectively. BSF continues to explore opportunities to develop new therapeutic candidates as well as identify repurposing candidates, which have the added benefits of lower research-and-development costs and shortened timelines for patients to access therapies. 
Three promising potential new therapies currently in pre-clinical development by three separate research groups were reviewed in depth. Notably, BSF supported through its Research Grant Program the development of each of these potential therapies:
Gene Therapy (Drs. Barry Byrne, Christina Pacak and Todd Cade);
Enzyme Replacement Therapy (Dr. Michael Chin); and
Modifier Gene ALCAT1 (Dr. Roger Shi).
Due to the detailed nature of these presentations, detailed notes of the discussion are confidential; however, the following provides a summary of key ideas and conclusions.
Gene Therapy
Barry Byrne, MD

Christina Pacak, PhD

Todd Cade, PT, PhD
Of the three therapeutic ideas presented, gene therapy has been advanced the farthest. The consensus opinion of this potential therapy was quite favorable, and the external reviewers encouraged BSF to continue to progress this idea towards a clinical trial. They noted, however, that there are several conditions that need to be addressed prior to filing an investigational new drug (IND) application with U.S. Food and Drug Administration (FDA) and launch a clinical development program. Combined, these factors will most likely push back the date of a gene therapy clinical trial for BTHS several years beyond what was originally discussed and predicted at the 2018 BSF conference. 
These factors that have changed the predicted timeline include:
Vector Manufacturing: Currently there is limited manufacturing capacity for the viral vectors needed for gene therapies. With various gene therapy programs for other diseases following in the wake of the recent successes with Spinal Muscle Atrophy and RPE65 mutation-associated retinal dystrophy, the wait time for a manufacturing opportunity for the viral vector needed for a BTHS trial may be up to several years. New labs are being proposed but may require significant monetary investment to come to fruition.
Technological unknowns and the FDA's response to them: Gene therapy using viral vectors is only now starting to gain approvals from FDA. Though it appears that it may provide material benefit for individuals with Barth syndrome, there are many unknowns with this new technology (e.g., effective dosages, length of time the clinical benefit of the therapy might last, patient eligibility, treatment opportunities for people who develop an immune response to the viral vector or who already have antibodies to the virus, methods to address existing fibrosis, and any other requirements the FDA might set).
Cost: A single gene therapy clinical trial will likely require an amount above what BSF is likely to be able to fund on its own. Crowdfunding in partnership with industry, investors, and other grant mechanisms will likely be required to address the financial gap required to advance a clinical development program at this magnitude of expense.
Despite these hurdles, BSF recognizes that there is no other therapy that shows as much promise and suitability for the BSF community at the present time.  BSF is thus fully and actively committed to making this therapeutic promise a reality.  You can read several recently published articles on Gene Therapy for Barth syndrome here.
Enzyme Replacement Therapy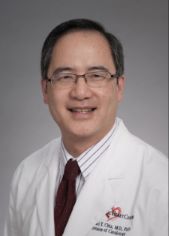 Enzyme replacement therapy (ERT) is an established and useful therapy for several lysosomal storage diseases such as Pompe and Fabry. A similar therapeutic approach is being clinically tested in Friedreich's Ataxia individuals. In addition, FDA has extensive experience with ERT which de-risks the regulatory approval pathway. However, applying this same therapeutic modality to a mitochondrial disease like Barth syndrome is unprecedented.
The complexities of advancing enzyme replacement therapy are considerable and include:  
Product manufacturing: Like gene therapy, the actual product used in this therapy is not a pharmaceutical compound but a complex biological product (a purified protein similar to insulin which is used to treat diabetes). Consequently, achieving the manufacturing purity level that is required to treat humans is substantially more complicated compared to traditional pharmaceutical drugs. 
Additional laboratory work needed: There are several scientific issues that remain to be settled before such an approach can be brought to FDA for trial approval and manufacturing of the actual product can initiate. 
Cost: The total cost to bring enzyme replacement therapy to the clinical trial stage for Barth syndrome is presently unclear.    
BSF intends to continue to foster development of ERT as a potential therapeutic pathway, and several next steps were proposed during the meeting. You can read more about Enzyme Replacement Therapy for Barth syndrome here.
ALCAT1 Therapy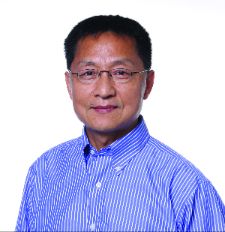 ALCAT1 inhibitors have a more traditional small-molecule pharmaceutical pathway in their development as a therapy. The previous two potential therapies either add a functional TAZ gene (gene therapy) or a functional gene product or protein (enzyme replacement therapy). ALCAT1 inhibition relies on a modifier gene, where one gene (ALCAT1) can modify the function of another gene (TAZ—the cause of Barth syndrome).
Previous genetic experiments showed that ALCAT1 inhibition reverses the cardiac problems of the Barth syndrome knockdown mouse model. In addition, orally active inhibitors of the ALCAT1 enzyme have been identified and have shown promise in mouse models of other diseases. Dr. Shi and his team are optimistic that testing these same orally-available compounds in the Barth syndrome knockout mouse models will be successful.  Material laboratory work and investment remain before this approach can be brought to FDA for trial approval. If successful, this modifier-gene approach towards a therapy will be unique to the pharmaceutical world.  You can read more about ALCAT1 here.
Additional Conclusions from the Portfolio Review Meeting
Importantly, the two ongoing clinical trials for people with Barth syndrome, TAZPOWER and CARDIOMAN, are providing insight about the best ways to perform a clinical trial for the Barth syndrome community. This will better prepare BSF and the community for the next set of clinical trials that might include the three therapeutic ideas discussed at the recent research portfolio review. In addition, it became clear through further discussion that more needs to be understood about the natural history of Barth syndrome and the health economics associated with its treatment – both of which are and continue to be high priorities for BSF. 
The three therapies discussed in June 2019 have all been supported by BSF through its Research Grant Program, funded by our generous donors, and by the community of researchers and families that constantly encourage and promote their progress. Advancing these and other potential therapies will require significant additional investment, new approaches, new partners and the continuing patience and support of our community. Nonetheless, in less than 20 years BSF has achieved what many thought was impossible by advancing the scientific and medical understanding of the ultra-rare disease called Barth syndrome, bringing us to the stage where clinical trials with specific therapies are occurring and volunteers will be needed. BSF remains deeply committed to driving research priorities, cultivating relationships with academic and commercial researchers, and, importantly, listening to and applying the experience of the patient community in order to establish viable, life-changing therapies for Barth syndrome.