Sign up for E-News
Let's stay in touch. Sign up for E-News and we'll keep you up-to-date on all things BSF is doing. We promise never to share your e-mail address with others.
Sign up for E-News here.
---
Click below to read the most recent issue of BSF Beat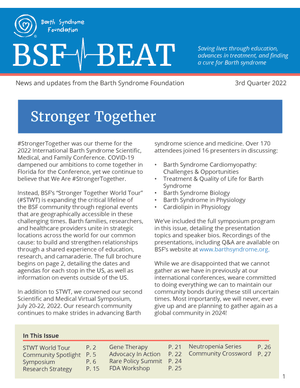 Our newsletter is published to inform families, researchers, and the medical community about advances in programs and research sponsored by the Foundation. Current events and newsworthy topics relevant to Barth syndrome are also featured.