2022 Annual Report
Click Below to View the Full Report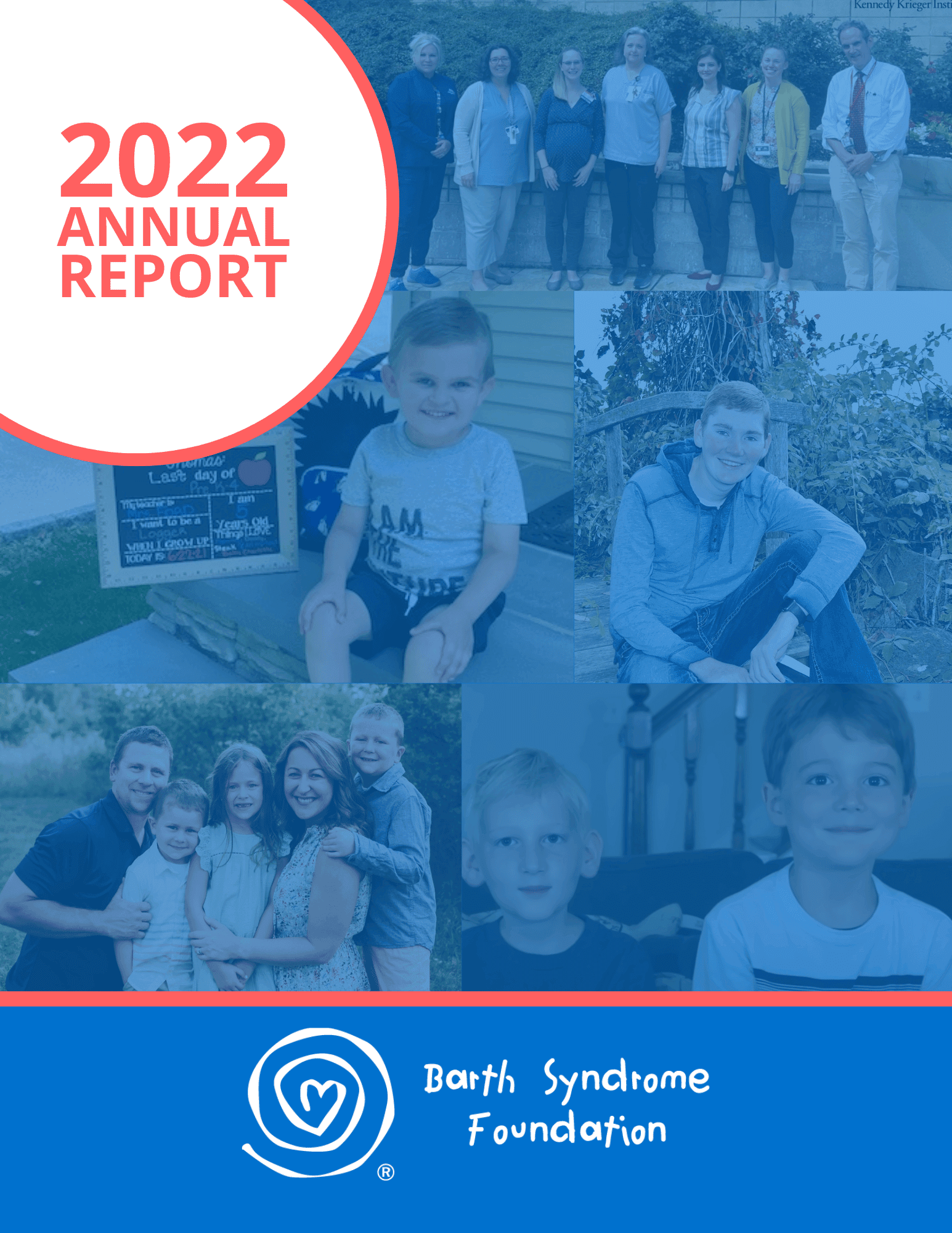 We are proud of our excellent fundraising abilities. However, what´s even more important than the money we raise is what we do with it. We are extremely careful with the dollars you have entrusted to our care.
To learn more about the work we do, our financial history and spending, please review the Annual Reports and Form(s) 990 posted below.

It is only through the generous support of our donors that we are able to support our operational programs. It is your generosity that allows us to fulfill our mission ...
"Saving lives through education, advances in treatment, and finding a cure for Barth syndrome."
---
Annual Reports
---
Audited Financial Statements
---
Form(s) 990
---
Last updated 8/4/2022