Stronger Together World Tour (Gurnee, IL)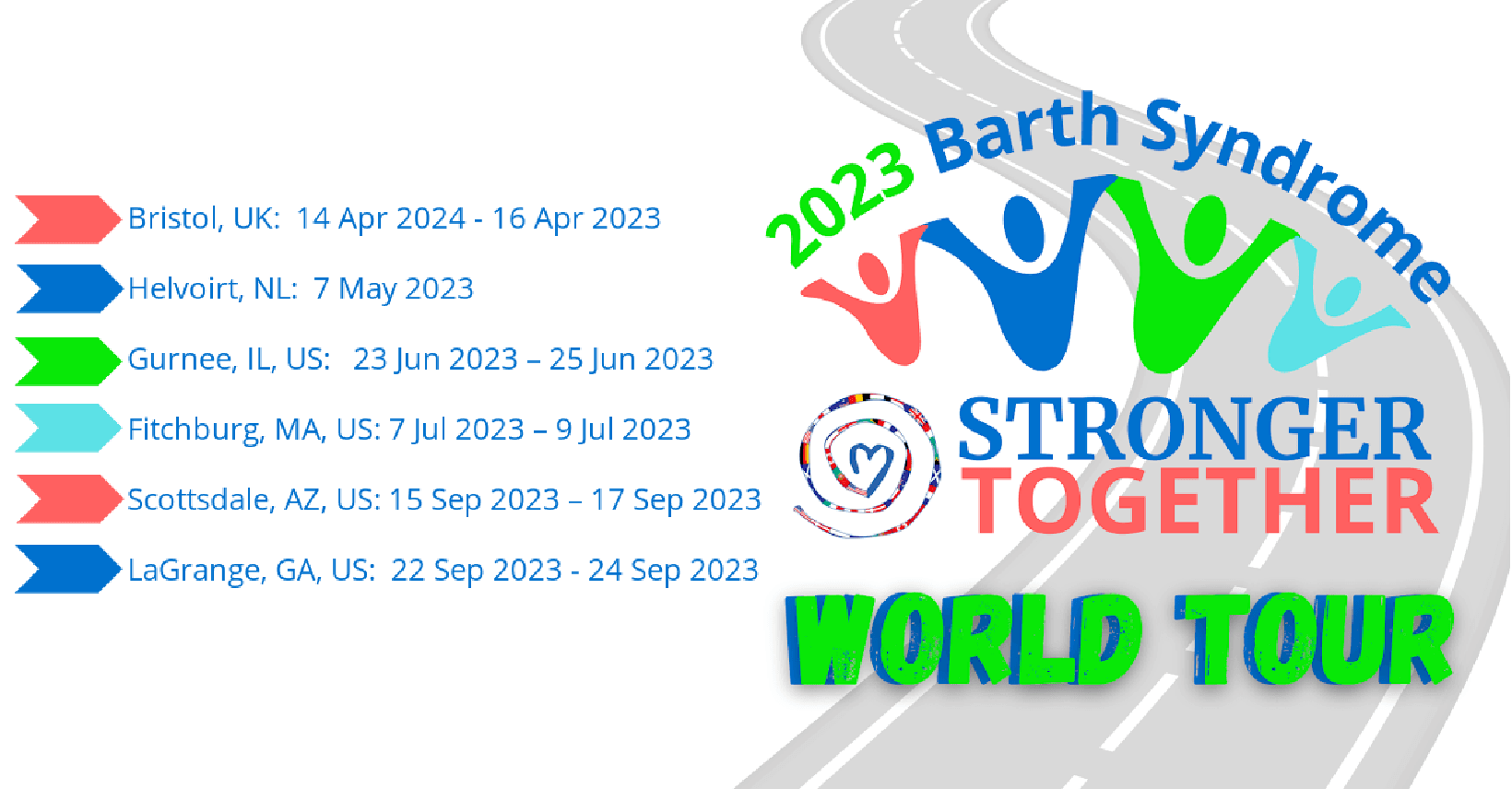 We are excited to bring you the 2023 Stronger Together World Tour! Much like the 2022 tour, we are hosting regional gatherings across the world! Barth families will unite to build and strengthen relationships through a shared experience of learning and camaraderie. We are creating opportunities to fortify the relationships between families so they can support each other across the journey of living with or caring for someone with Barth syndrome.
For more information about these events visit our Stronger Together webpage.